JEREMY POWELL
VOICE TEACHER NYC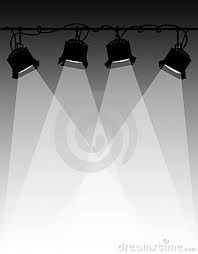 Jeremy Powell is a voice teacher with experience internationally, working with singers of varying genres, varying ages, and achieving a variety of goals for clients, all within one area of specialty: TECHNIQUE.
Jeremy has formed a strong international reputation as a specialist in two major areas of technique: 1. Building voices from the ground up for those who are new to vocal technique, and 2. Solving problems and repairing injuries/poor habits for established professional singers.
As an experienced professional onstage performer, as well as an experienced professional pianist, Jeremy's knowledge of the demands on a working singer provide insight into not only what is required by casting directors/directors/musical directors, but also the physical demands on the voice from the singer's perspective. (It doesn't hurt to have a professional standard pianist as your voice teacher either.....)
It should be fun!! When building or repairing a voice, it is very much Jeremy's philosophy that the sessions should be extremely focused and productive, but also enjoyable.......We can laugh a lot at the same time as we make that voice brilliant!!
QUALIFICATIONS
Graduate Diploma (Repetiteur), Sydney Conservatorium of Music
Bachelor of Music Education, Sydney Conservatorium of Music
Associate Diploma of Music (Singing), Australian Music Examinations Board
Associate Diploma of Music (Piano), Australian Music Examinations Board
Certified Master Teacher, Estill Voice International
EXPERIENCE
AS A VOICE TEACHER, Jeremy has taught in many different countries, in a wide variety of settings, and to a plethora of differing types of students. Currently, he is Adjunct Professor of Applied Voice at Western Connecticut State University and teaches in NYC for mostly musical theater and opera singers.
Recently Jeremy was based in London, UK, and whilst there was Head of Musical Theatre at The Urdang Academy - one of London's premiere musical theatre training schools, hosting a degree and a diploma in musical theatre. Students from Urdang graduate and attain employment in the West End, all across the UK, Europe, and the world in musical theatre and many other areas of the performing arts industry. Jeremy also maintained a very successful private voice studio working with West End performers and professional opera singers, as well as traveling to other countries to give workshops and lessons.
Prior to this Jeremy was based in Australia, maintaining a prominent private voice studio and holding many positions including Singing Coach for SYDNEY THEATRE COMPANY, company vocal coach for the original Australian cast of THE LION KING, and giving many master classes at institutions such as THE SYDNEY CONSERVATORIUM, THE AUSTRALIAN INSTITUTE OF MUSIC, THE URBAN DANCE CENTRE, etc.
AS A PERFORMER, Jeremy's experience includes being an Original Australian Cast member of THE PRODUCERS, SPAMALOT, THE WITCHES OF EASTWICK, DEAD MAN WALKING, THOROUGHLY MODERN MILLIE, ROMANCE/ROMANCE; plus revivals of shows such as THE PIRATES OF PENZANCE, CRAZY FOR YOU, 42nd STREET, A GRAND NIGHT FOR SINGING; and considerable corporate and concert work.
AS A PIANIST, experience includes playing pit orchestra keyboard for the original Australian productions of WICKED (and also in the West End), LITTLE WOMEN, THE LION KING, THE PRODUCERS, plus extensive concert performances and recordings. Jeremy was Associate Musical Director of NAKED BOYS SINGING in the West End, and Musical Director for College shows such as PARADE, HONK, MY FAVORITE YEAR and ME AND MY GIRL in London, and RENT, THE LITTLE MERMAID, URINETOWN and THE LION KING Jnr in NYC.
TESTIMONIALS
JEMMA RIX (Australia: second longest running Elphaba in WICKED worldwide, Molly in GHOST THE MUSICAL)
I started having lessons with Jeremy when I was playing Elphaba in WICKED. He helped me straight away with so many techniques that helped my fatigue, long sustained notes and we even worked on my soprano sound which became much stronger than I ever thought possible.
Because Jeremy is a fellow performer, his knowledge and understanding of the demands of an eight show week are like no other singing teacher I have ever had. He helped grow my Elphie into something I didn't know I had in me. Even though he is now overseas I still use his techniques every day.
PATRICK SMYTH (London-West End: HAIR, PHANTOM, WE WILL ROCK YOU, and vocalist on BBC1's Strictly Come Dancing)
I first met Jeremy in 2011 shortly before I started in PHANTOM OF THE OPERA. My voice was feeling tired, and I had picked up quite a few bad habits in the years since leaving college. Jeremy immediately identified what I needed to do to rectify those bad habits and in doing so also helped make my technique so much more healthy and efficient. That was only the beginning! Whilst working with Jeremy over the last four years alongside performing in PHANTOM OF THE OPERA and WE WILL ROCK YOU in the West End, my voice has grown and opened up so much. He completely understands the demands being placed on the modern singer in today's industry, across a wide spectrum of genres. His knowledge of the voice, vocal technique and musicianship is exceptional! Having worked both as a performer and an MD at the highest professional level he can offer a real insight to performers from a number of perspectives in both audition and performance situations. I trust his opinion implicitly. Added to that his knowledge of rep, he plays mean piano, and is so friendly and down to earth, making you feel totally at ease from the get-go. I cannot recommend Jeremy highly enough!! London's loss, New York's gain!
VANESSA FISHER (West End: MOTOWN the MUSICAL, UK Tour: HAIRSPRAY)
Jeremy was the first teacher that truly believed in me and in turn made me believe in myself. His lessons helped me to understand my voice and taught me how to properly control it, using both technique and truthful acting through song. Also, his professional and positive approach to singing enables you to believe you are great and gives you the confidence to use everything he teaches you effectively and with gusto! Thank you Jeremy!
ROB MILLS (Australia: Fiyero in WICKED, Warner in LEGALLY BLONDE THE MUSICAL, Sam in GHOST THE MUSICAL)
When I first moved to Sydney in 2009 with WICKED, I knew that I had to keep up my singing lessons to keep match fit....When I asked around, there was a resounding YES from my peers and mentors when it came to Jeremy. He has an incredible knowledge of voice production/singing technique and was quick to assure me, much to my delight, that I would not lose my individuality when it came to my sound. He not only helped increase my range, but also helped me find my proper tone......oh and his musical knowledge helped me extend my repertoire, so now I have a book that suits my voice and personality.
Nothing is better than finishing a lesson with someone and feeling empowered and confident - Jeremy does this. I miss him terribly.
UNA REYNOLDS (Europe: Opera Singer - Adina in L'ELISIR D'AMORE, Musetta in LA BOHEME, Elvira in L'ITALIANA IN ALGERI, Gabrielle in LA VIE PARISIENNE, PHANTOM OF THE OPERA(West End/Germany).)
I began studying with Jeremy in Australia and when I moved over to the UK, he was the first person I looked up. To put it simply: he is the best! With Jeremy's help I have been able to develop not only a voice, but a career - all of which I attribute to his teaching ability. Jeremy's skill in understanding and teaching solid technique has enabled me to develop a voice that is not only beautiful, but healthy and reliable. As a result I have worked internationally in both musical theatre and opera productions, handling whatever vocal demands have been placed on me with confidence. As a person and teacher, Jeremy is just so lovely! I always enjoyed my lessons; he is so positive and encouraging. He has an exceptional ear, an engaging and direct way of communicating, and is also a brilliant singer and pianist himself! Best of all, he is passionate about teaching.
I continue to seek his opinion on all things concerning my career as I completely trust him. I guarantee, once you've had a lesson with Jeremy, you'll never look back!
REBECCA BOTTERIL (West End: WICKED, UK Tour: PRISCILLA, QUEEN OF THE DESERT)
When I first met Jeremy, I didn't have a technique in which to sing, I would simply sing and see what came out. This all changed in my lessons and I learned how to sing in a legit style as well as strengthening my belt. He gave me specific exercises to work on at home and challenged me in class, in an atmosphere that was fun and happy - I always looked forward to my lessons.
Jeremy has a stunning singing voice himself which helped in demonstrating what he was teaching me.
In preparing for auditions, Jeremy's excellent piano skills and calm manner helped fill me with confidence and even excitement going in. I can't thank him enough for the help and guidance, and feel sure that he was a very large part of my getting my first professional job.
Jeremy is not only a teacher, he is a friend for life.
LUCY DURACK (Australia: Glinda in WICKED, Elle Woods in LEGALLY BLONDE THE MUSICAL)
Jeremy Powell is the singing teacher to end all singing teachers. I feel like I have been searching for him my whole career. I love how he is able to pass on his vast, deep knowledge of the voice in such a practical, clear way and most of all, he helps you get pretty much instant results. His ability to get a tired voice sounding fresh is seriously miraculous.
We first started working together during the original Australian season of WICKED, in which I was playing Glinda, and what he taught me not only helped get me through the eight show week of the fairly demanding role much more easily than previously, but also with a clarity of voice I had not experienced before. Soon after, he helped me vocally set up to play Elle Woods in the original Australian season of LEGALLY BLONDE THE MUSICAL, which of course has very different vocal demands, but quite big demands nonetheless, and with his help he made the eight show week manageable and fun!
Since he moved overseas, we have worked together via Skype, which has been wonderful, but I am seriously envious of anyone lucky enough to be in the same city as him to learn from him, as he is a truly masterful singing teacher, not to mention a completely lovely guy to boot.
GEORGE IKEDIASHI / LE GATEAU CHOCOLAT (Opera singer/cabaret artist/Actor)
Jeremy Powell is the first singing teacher I've worked with that came equipped with detailed knowledge of the musculature but most importantly the right vocabulary for application to my instrument. He helped me understand what it was I was trying to do not just sensationally but physically too. With this information, my growth under his tutelage was exponential.
In 2011, I had a vocal injury. Saw a voice therapist in Adelaide, Australia and she recommend I saw Jeremy on my return to the UK.
He completely revolutionised the way I sang. He introduced me to an in depth knowledge of 'twang' or 'cut' and retraction, ideas that have led to a much safer, more secure and solid instrument. With him, as a bass, we've been able to facilitate tilt and more security in the upper register making middle C's, D's and E flats part of the voice. I was able to start tackling more difficult repertoire like Wagner, and also secure and deliver a small role at Glyndebourne, a revival of the Olivier nominated PORGY AND BESS, and manage my career.
As I'm very often on the road, singing my own solo shows for month long seasons with Adelaide festival or at the Sydney Opera House etc, it was imperative that I acquired the knowledge, skill and stamina to deliver the same vocal quality at the beginning of the run as I would at the end. With Jeremy and the tools he's given me, my voice has grown in the 3 years he tutored me and I've never been safer.
ELLIE MITCHELL (West End: WICKED, UK Tour: CHICAGO)
After suffering from vocal nodules and having to receive speech therapy to try and get back to a healthy state, I was very nervous about singing, and would often avoid it in my training. Jeremy gave me confidence to sing again by providing me with the advice and tuition on how to keep my voice healthy and strong, as well as giving me the belief in my own ability to stand up in front of people and sing again. Thank you, Jeremy!
MICHAEL McCORRY ROSE (BROADWAY: Fiyero in WICKED, GENTLEMAN'S GUIDE TO LOVE AND MURDER)
Jeremy Powell is a fantastic voice teacher and I am very grateful to be working with him. His technique has helped me to increase my range and to become a more flexible singer. Jeremy is respectful, communicative, supportive and is one of the best sight-readers in New York!
CARMEN VASS (US National Tour: PHANTOM, West End: PHANTOM)
Having worked in the West End and UK tour of Phantom, I sought out Jeremy when I came to NYC. Being classically trained, I needed to solid my belt and produce an easily adaptable vocal technique between the legit and belt realms. He is a passionate teacher with an exceptional knowledge of the voice, technique, styles and genres as well as an amazing pianist. He has a fantastic way of communicating and working with him I have achieved my goals and gained more confidence in my vocal abilities. My voice has never been more stronger, more diverse or more dynamic, and Jeremy has given me the freedom to be an actor within the music. After only a few weeks my auditions were getting stronger and my development was getting noticed.
Jeremy's approach was extremely useful in finding new acting and vocal choices in the Carlotta repertoire and meant I could walk into the audition as a new, improved, adaptable, confident and relaxed story teller with a kick ass voice that ultimately helped me book the job.
While on tour I continue to have remote lessons with Jeremy as well as seeking his opinion on career/music choices.